Adoption
Beahilando Adoption
By Beatriz Castilla Delgado
Support Beatriz, an artisan who makes sheep's wool products, with an adoption and receive part of her traditional production every 4 months at your door.
Beatriz will inform you monthly by mail about its good use and conservation, the exact origin, the history, the production methods, etc. You will also have the opportunity to personally meet your Artisan who will take you on a guided tour of her farm.
No ties or extra costs. All logistics costs are included in the price.
What do you adopt?
Wool is a natural, renewable, biodegradable fiber that does not pollute during the production process or as a final waste product. However, the professions related to wool are practically reminiscent of the past.
Beahilando is a traditional project based on the handcrafted production of quality and sustainable wool products, treating and manipulating wool from beginning to end. Our aim is to recover, make visible and transmit the knowledge of this traditional activity.
The creation process of our products begins with shearing. Sheep shearing is the cutting of the sheep's hair, at least once a year between the months of May and June, to keep them comfortable during the summer months and prevent them from contracting diseases. When the sheep are being sheared, I select the best fleeces and trim the most noble parts, depending on the quantity and quality of the fleece. When the heat arrives, it is time to wash the fleeces. With this process I pretend to remove the lanolin (wool grease) in order to be able to work better with the fleece in the following processes. Once the fleeces are clean, they are left in the sun to dry. Then I store the wool fleeces from each sheep, classifying them according to their size, weight and quality, until early autumn, when it is time to move on to the stage of scutching and carding the wool. The aim of these two processes is to untangle, open and comb the wool fibers, unifying them in the same direction. With the spinning wheel I turn the carded wool into balls of about 25 grams through spinning. Finally, I braid two balls to have a bigger one of about 50 grams with which I make my products that are ready to be sent at the beginning of winter.
My dream is to have my own flock of sheep. Meanwhile, I work with wool recovered from Merino and Churras Lebrijanas sheep.
The Churras Lebrijanas are a breed of sheep native to western Andalusia that are in serious danger of extinction. There are only 740 sheep left today due to their lower productivity compared to other breeds and the characteristics of the wool (coarse and rough) which means that the wholesale market does not prefer them. My friends from the Andalusian Breeding Association of the Churra Lebrijana Breed (AACROCL) have been trying for years to recover this breed, which is the history and heritage of our land. Thanks to them, every season I receive the last shearing of around 30 sheep and I try to contribute to the conservation of this breed by giving a new approach to this type of wool, taking advantage of its qualities to make: cushion and pillow stuffing, exfoliating sponges, baskets, table mats, dryer balls and stress relievers, Christmas decorations, etc.
My neighbours Armando and Lola, from the Montefrío farm, are the ones who supply me with part of their Merino wool harvest. They have an organic flock of more than a hundred sheep and each season they let me shear about 20 sheep and lambs of Merino wool, both black and white. Merino wool is mainly characterised by its softness, especially that of the lambs. With this type of wool I make customised socks, cushion covers, bags, coasters, decorations, dryer balls and stress relievers, collars, bonnets, etc.
With your adoption, you contribute to preserving the tradition of handcrafted wool making sure that the knowledge and wisdom of the past is not forgotten. You also contribute to the regeneration of our territory and the enhancement of its resources.
What will you receive?
Unlike the big manufacturers, we do not mix wool from different sheep. The products you receive with each adoption are all made from the wool of the same Merino and Churra Lebrijana sheep. From each sheep is extracted about 2,5 kg of wool per season. After shearing, classifying, washing and carding the wool, approximately 800 gr of wool is left for spinning.
Each season we will send you three boxes with:
Winter Box
4 x Merino wool Christmas decoration set crocheted by Beatriz

(60-100 gr)
Christmas decorations knitted with Merino wool, very soft to the touch. Unique and personal designs. The size per unit is 15 cm. Natural colour, no dyeing process.
2 x Churra Lebrijana wool exfoliating sponges crocheted by Beatriz

(30 gr)
Sponges crocheted with Churra Lebrijana wool, ideal for body exfoliation due to the roughness of the fibre. The size per unit is 10 cm. Natural colour, no dyeing process. 
1 x Churra Lebrijana wool dryer ball set (6 pcs.)

(120 gr)
Handmade with Churra Lebrijana wool. Ideal for reducing drying time and eliminating static energy generated by the dryer. By inserting three balls, efficiency is guaranteed. Size per unit between 20 and 24 cm in circumference. Natural colour, no dyeing process.
1 x Merino lambswool socks hand knitted by Beatriz

(50-60 gr)
The socks are made of merino lambswool. This wool is extremely soft to the touch and very transpirable. Personal designs. The socks are knitted with circular needles and without annoying seams. Natural colour, no dyeing process.
1 x felted Merino wool insoles handwoven by Beatriz

(150-180 gr)
Insoles made of felted merino wool. Natural colour, white or black depending on the wool. No dyeing process has been carried out. The softness of their touch makes them ideal for all types of shoes due to their comfort. 
Spring Box
1 x Merino wool cushion or pillow cover handwoven by Beatriz

(150 gr)
Cover made of Merino wool, soft to the touch and very transpirable. Personal design. Knitted with two needles. The dimensions are 50 x 30 cm. Natural colour, no dyeing process.
1 x Churra Lebrijana wool cushion or pillow elaborated by Beatriz

(500 gr)
The cushion has 500 gr of washed and carded Churra Lebrijana wool, ideal for filling the cushion cover or pillow cover of Merino wool. Wool is delivered in a cloth cover with the dimensions 50 x 30 cm. 
2 x Handmade Merino wool felted soap bars by Beatriz

(40 gr)
The felted soap bars are made of combed Merino wool in black and white, natural colours of this breed of sheep. Using the felting technique we get a sheath that adheres to the soap and serves as a sponge when washing. Each bar of soap is unique. Ideal for our daily personal hygiene. The whole process is done by hand.
Summer Box
1 x Merino wool handbag crocheted by Beatriz

(170 gr)
The bag is made with hand-knitted merino wool. Personal design. The dimensions are 74 cm high and 40 cm wide. Natural colour, no dyeing process. Ideal for shopping, for storing food in the kitchen, or even for going out.
1 x Churra Lebrijana wool placemat handwoven by Beatriz

(90 gr)
The placemat is crocheted in merino wool, soft to the touch and very transpirable. Personal design. The size per unit is 27 cm. Natural colour, no dyeing process. The placemat is double-sided to protect the table.
6 x Merino wool coasters crocheted by Beatriz

(90 gr)
Coasters knitted with merino wool soft to the touch. Personal designs. Size per unit 15 cm. Natural colour, no dyeing process. Ideal for the table next to the placemat.
You will receive your Winter Box in early December. You will receive your Spring Box in April. While your Summer Box will be delivered in August.
Biodegradable and 100% ecological products. Zero carbon footprint emitted during their production as they have all been handcrafted with my own hands, the faithful support of my husband Isidro and the encouragement and motivation of my daughter Candela.
And also
Every month you will receive at least one direct communication from the Artisan you have chosen to support. We want you to discover authentic local products through knowledge. Personalised recommendations on the proper use and conservation, their history, their environment, day-to-day anecdotes, etc.
With your adoption, as well as joining a traditional, sustainable and quality artisan project, you will become part of the GOURE Private Club. You will be the first to know and taste the new products and seasonal products of the Artisans and you will benefit from special offers and promotions.
Finally, you will receive a formal invitation to meet your Artisan in person during the period of your adoption. This invitation includes a guided tour so that you can get to know the farm, the animals and the natural environment in person.
It includes:
Three boxed shipments of handmade sheep wool products
Formal invitation for two people to meet the Artisan
Access to the GOURE Private Club
Estimated date of delivery: 08/12/2023
Any questions? Write to us at
[email protected]
and we will be happy to answer any questions you may have.
Farm information Address
Camino del Mustio s/n, Aroche, Huelva Farming technique
Artisanal, without industrial machinery
How does an adoption work?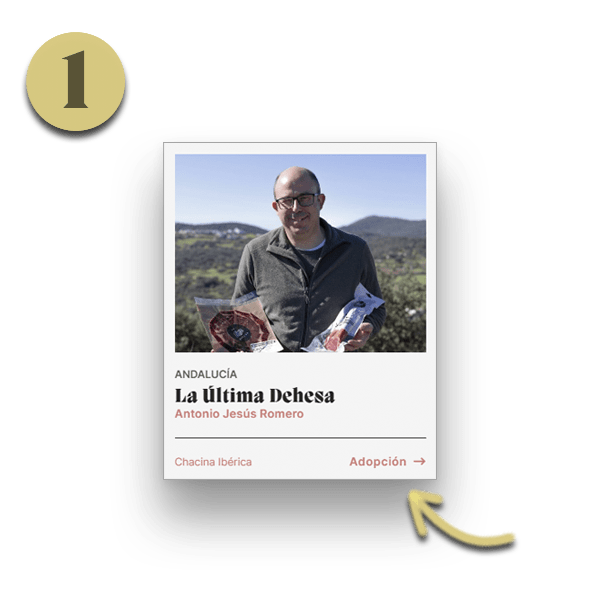 Choose your favorite artisan
Explore the projects and start your adoption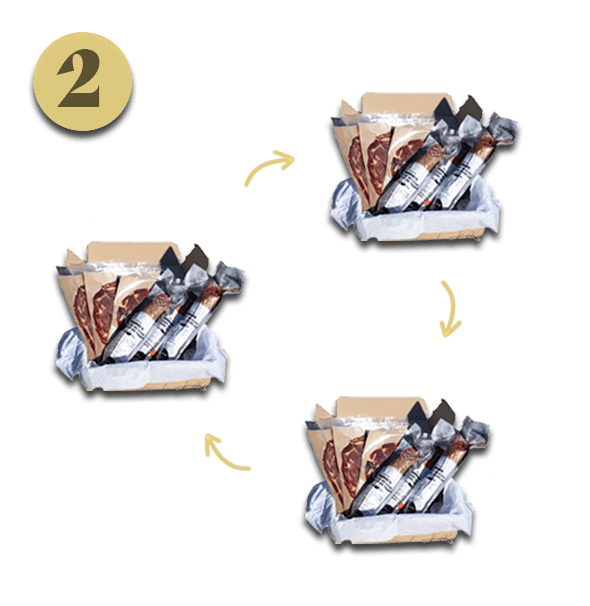 Receive your products every 4 months
Quality local products all year round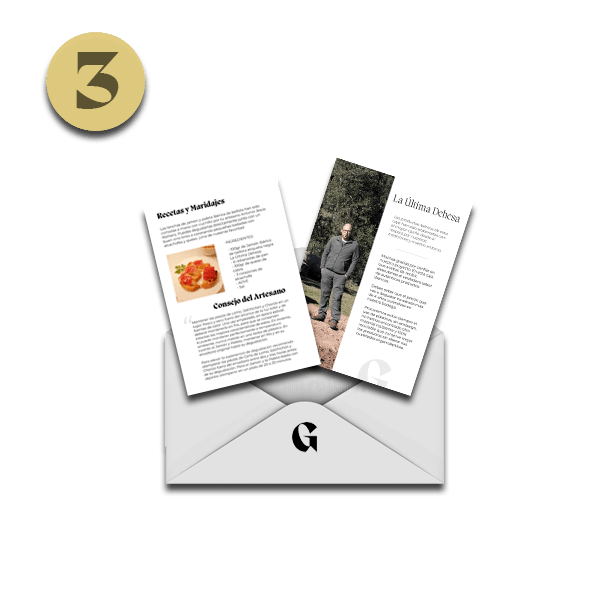 Follow the daily life of your adoption
Discover the challenges of your artisan and receive recipes and advices on your products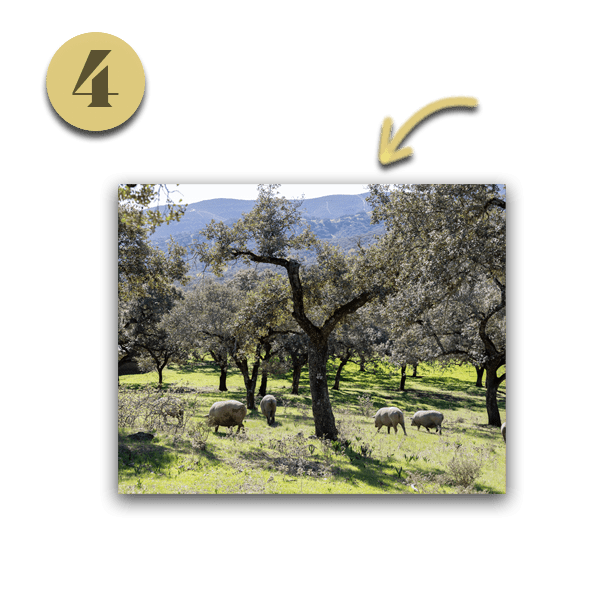 Visit your artisan on his farm
Create a unique relationship with the person you have chosen to support
What does it mean to adopt an artisan?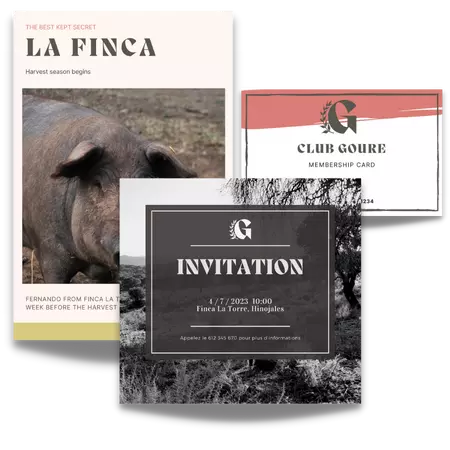 Receive a box with products made personally for you every four months. Know exactly how your food is made thanks to direct communication from the Artisan.
Obtain a double invitation to meet your Artisan in person, his farm and taste the products in his surroundings.
Become part of the Goure Private Club with exclusive access to new artisans and unique promotions.
Discover the concept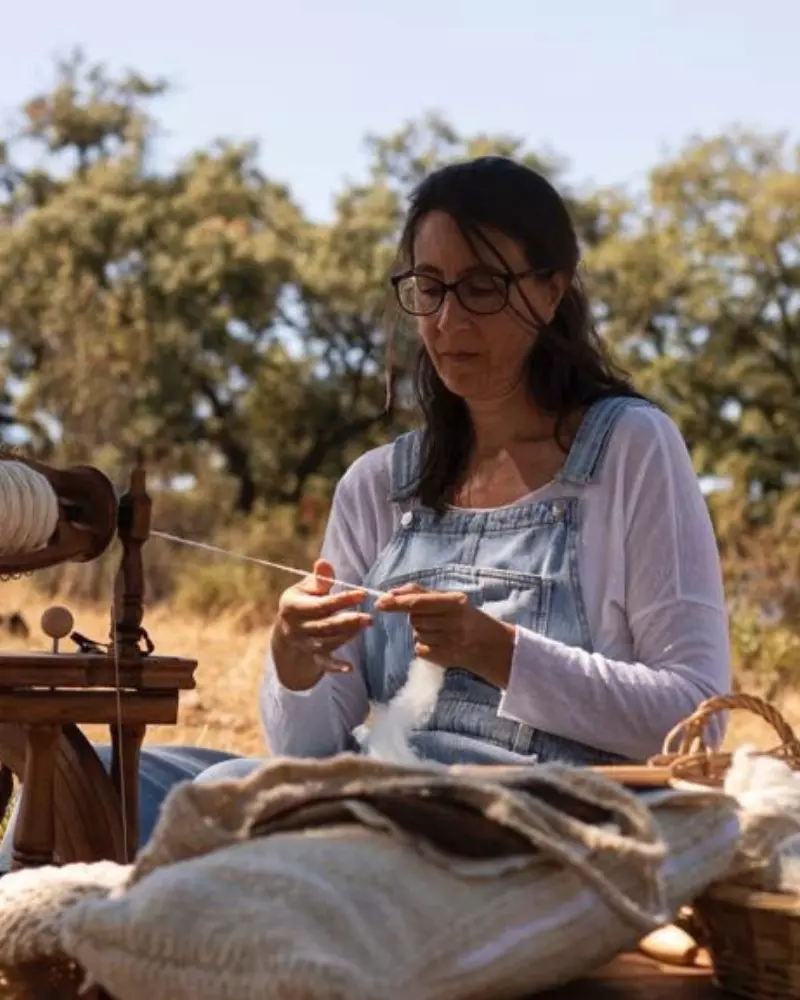 Reconnect with the origins
Know about the Artisan
Today, Spain is mainly an exporter of unprocessed wool. Also, a large part of the wool obtained after shearing, the coarser wool, is discarded and ends up in landfills or burned. 
However, in this hostile context, there are still projects that keep alive the flame of the history of this natural fiber, such as Beatriz's, and that also offer us quality, sustainable wool products that contribute to the regeneration of the territory.
With your adoption you support Beatriz to consolidate her project without having to compete or adapt to the rhythms of the big industrial producers.
The benefits of adoption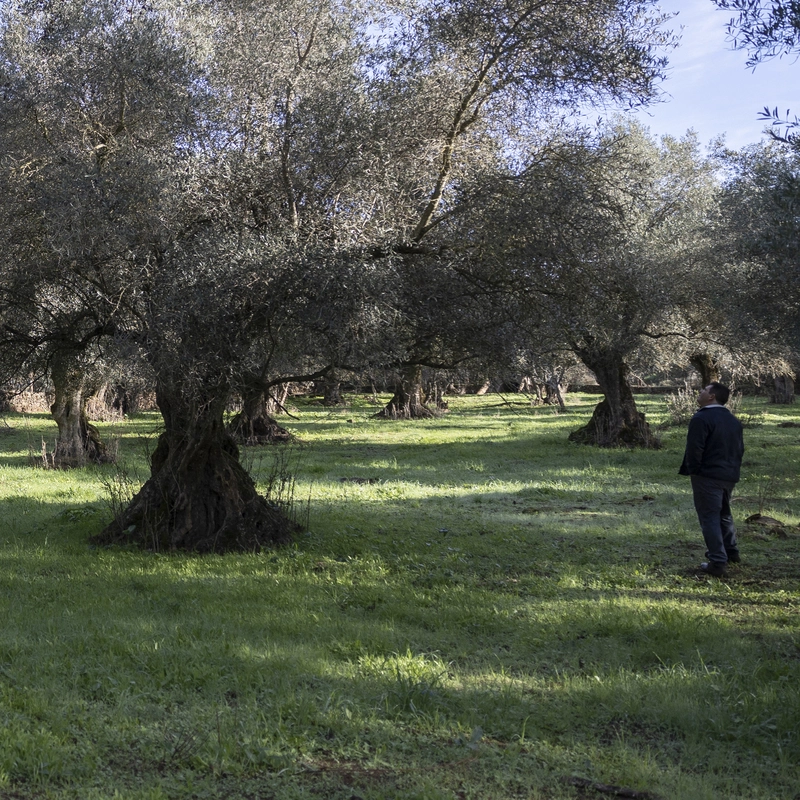 YOU
More flavour for greater pleasure
If local products are tasty, it is because they are made with fresh and high quality ingredients following traditional recipes. For this reason, they retain all their nutritional qualities and their unique flavour.
Share the joy
When you adopt you know the history, the exact origin, the best recipes and the best advice about the products you consume. All you have to do is invite your friends and family over for a delicious soirée.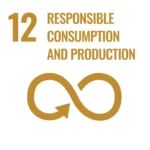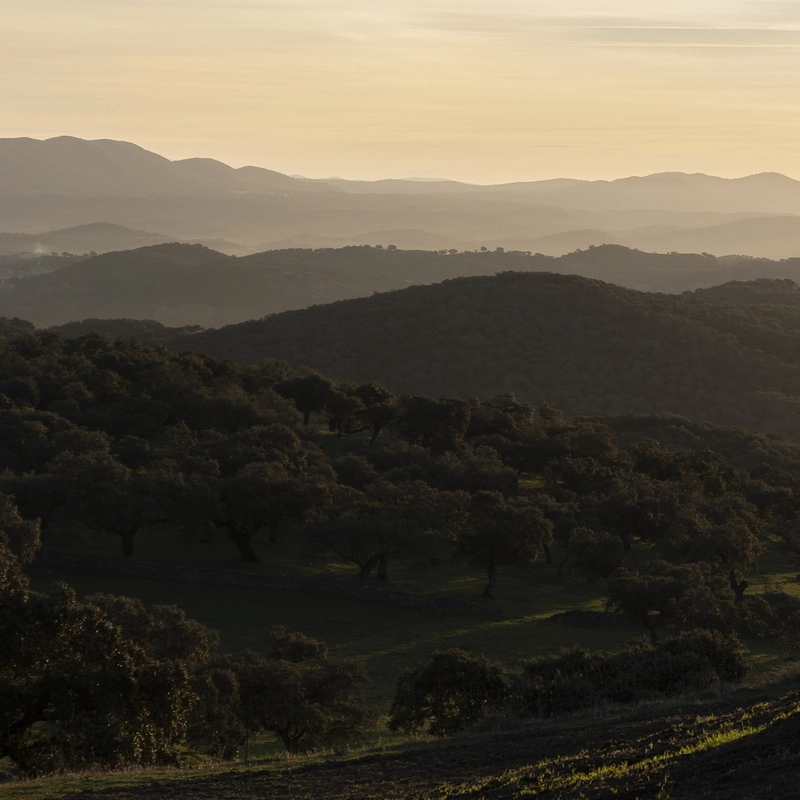 ENVIRONMENT
Reduce food waste
With your adoption, you enable the artisan to better plan his production, thus reducing food waste, excessive storage and blind production.
Take care of our planet
You consume local products made by local artisans who respect the rhythms of nature through their sustainable and regenerative production.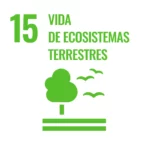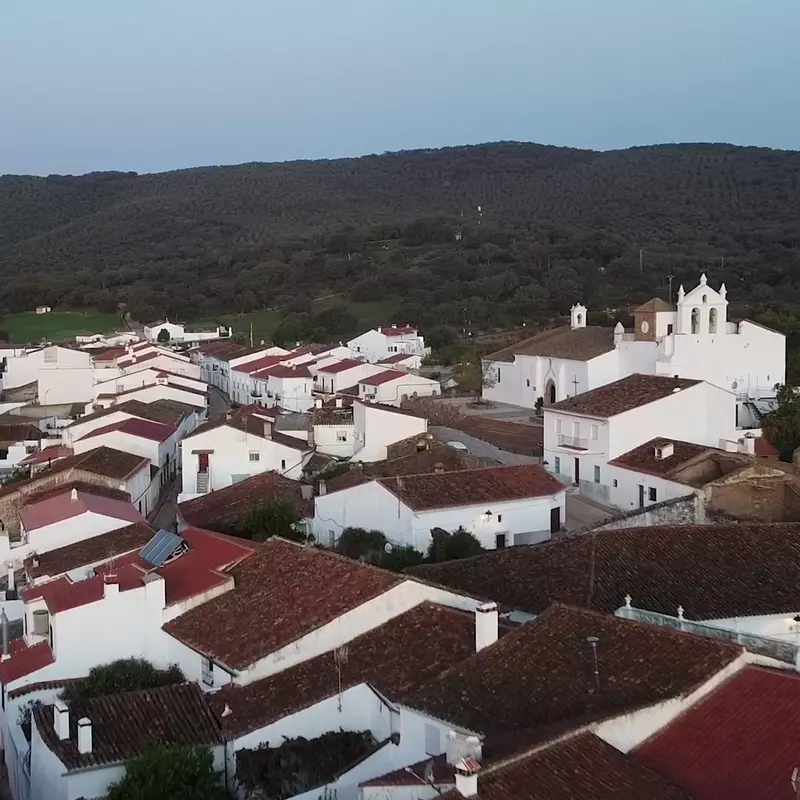 RURAL AREAS
Support artisanal production
Thanks to direct selling without intermediaries, local producers receive a fairer income that allows them to continue their activity without having to adapt to the intensive rhythms of large industrial producers.
Contribute to local development
Your adoption helps local producers to improve conditions and create new employment opportunities in villages, thereby combating rural depopulation.
New local relationships
They trust us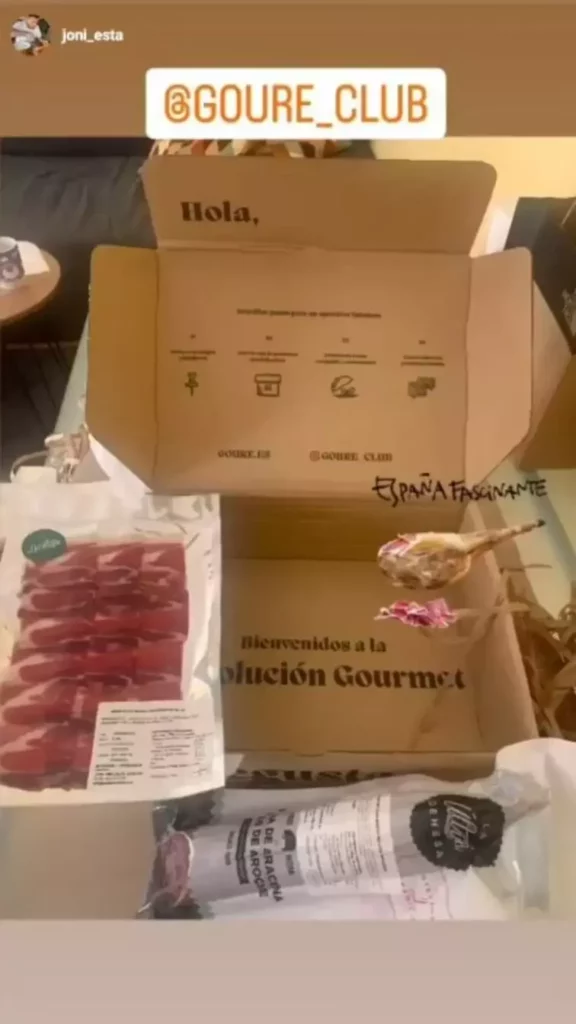 "I've never tasted such a good jamón in my life!"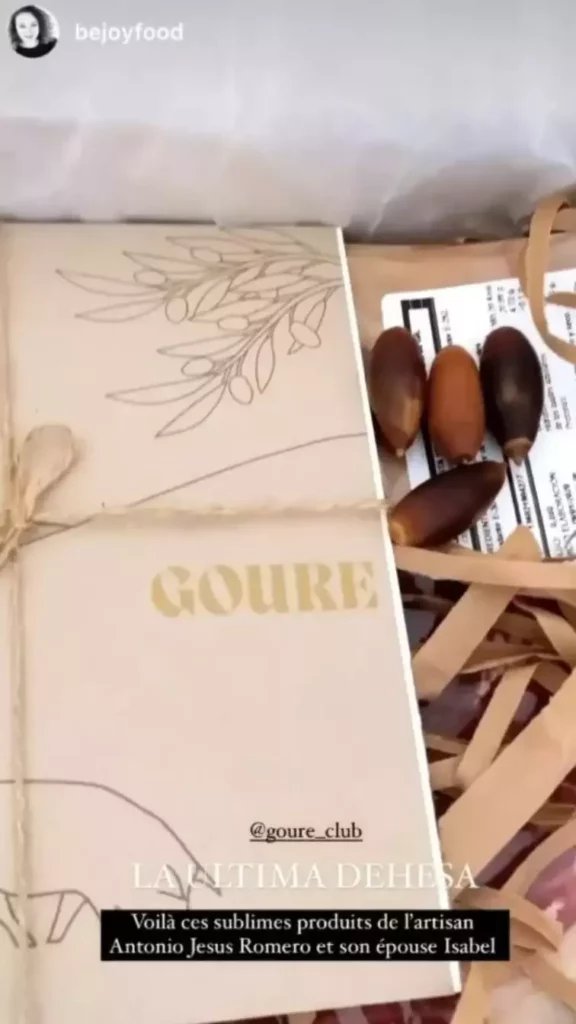 "Adopting an artisan is an exciting way to discover Spanish cuisine"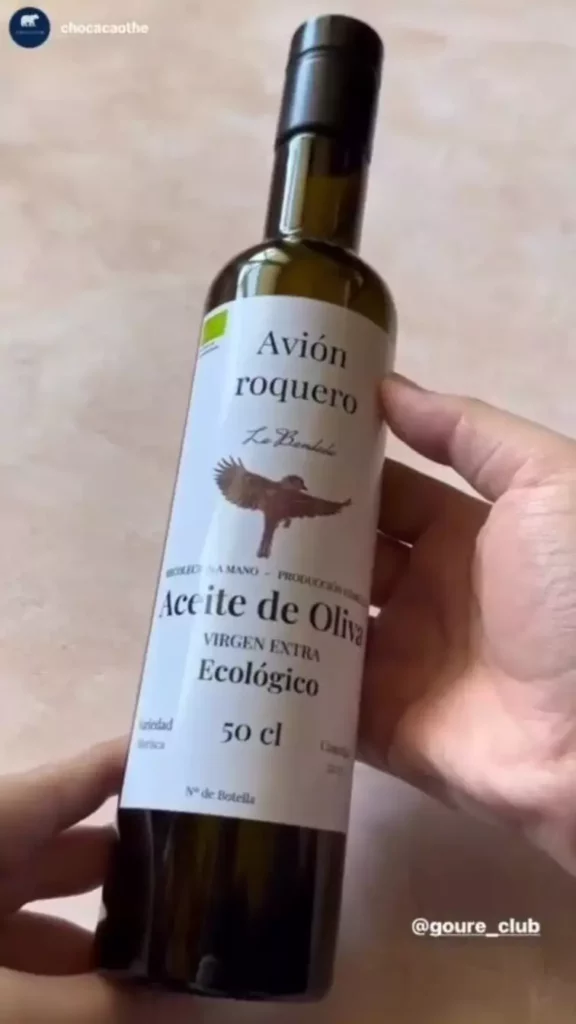 "I was able to adopt an Olive Oil producer for 1 year, what a great experience! Great gift idea!"