Adoption
Elaborados Ocas Iglesias Adoption
By Pedro Jose Iglesias León
Support the Extremaduran farmer Pedro Jose with an adoption and receive part of his elaborations every 4 months at your home, a unique product from free-range geese fed with acorns in a natural way.
Pedro Jose will inform you monthly by mail about its good use and conservation, the exact origin, the history, elaboration methods, etc. You will also have the opportunity to personally meet your Artisan who will take you on a guided tour of his farm in Calzadilla de los Barros.
No strings attached and no extra costs. All logistical costs are included in the price.
What do you adopt?
With your adoption you are supporting a goose farmer who has decided to do things differently, raising his animals in freedom, without force-feeding and caring about animal welfare.
You are supporting a traditional farmer who has opted for innovation and together with his family has set up a goose farm in Calzadilla de los Barros, Extremadura, a region used by these birds as a resting area on their migrations but where there is no tradition of breeding this animal.
Pedro José decided to breed goose as a way of expanding the diversity of products of his land, the goose offers very interesting gastronomic possibilities, this combined with the livestock tradition of the area allows him to offer a unique product such as acorn-fed goose ham, a delight for the palate that has nothing to envy to the pata negra hams.
You support a family that despite the difficulties has decided to raise their animals in freedom, a process that has taken them more than 5 years of experiments and trials to adapt their farm and the animal to the Extremadura environment.
Due to this form of breeding, the animals are continually exercising and feeding on the farm's own resources. The diet of Pedro Jose's geese consists largely of acorns, figs and cereals, this healthy lifestyle makes the animal live happily and carefree and this results in a high quality, healthy meat with an incredible flavour profile.
In the quest to differentiate their product from the rest through animal welfare, one of the great struggles of this family has been to be able to have facilities on their farm for the entire production cycle of the goose, breeding, slaughtering and processing, which is very complicated under Spanish legislation. Integral facilities avoid having to subject the animals to stress and suffering during transport.
In short, by adopting Pedro Jose you are supporting a different way of doing things, innovating through tradition and respect for animal welfare, something particularly difficult to find in the goose industry. You are supporting a unique and surprising product that you will receive every four months at your doorstep.
What will you receive?
Every four months we will send you a box with:
1 x Acorn-fed Goose Ham (100g Vacuum-packed tray)
Hand-sliced.
Handmade throughout the whole process, drying, curing, cutting and packaging. It is made from the magret of geese raised in the wild and fed with acorns that give it a flavour that differentiates it from any other similar product.
This jamon, whether as a starter or appetizer, makes the difference between a normal meal and an exquisite one that will surprise the rest of the guests. With a smooth texture and excellent quality, the marbling of the meat and the nutty tones of its flavour make it similar to the best Iberian hams.
1 x Natural Goose Pâté (100g Glass Jar)
Made from the liver and meat of the acorn-fed goose, goose pâté stands out for its great unctuousness, flavour and aromas that will make your dishes stand out for their quality and originality. Intense flavour and smooth texture. Ideal for any occasion, this product can be enjoyed spread on bread rolls or toast or in dishes such as salads.
1 x Goose Rillete de Bellota (100g Glass jar)
Made from the shredded meat and different spices in the fat of the animal where it is cooked and preserved. A typical French preparation that stands out for its texture and the intense flavour provided by the natural feed based on acorns. Ideal for any occasion, this product can be enjoyed spread on bread rolls or toast or in dishes such as salads.
1 x Goose Cream with Fine Herbs (100g Glass jar)
Made from goose liver and meat accompanied by local herbs and spices. Magnificent appetizer perfect as a starter, where the fine herbs highlight and accompany the flavour of the acorn-fed goose.
1 x Goose Cream with Blueberries (100g Glass Jar) 
Made from goose liver and meat accompanied by blueberries. The blueberries obtained directly from the Jerte Valley area give the product a unique touch to the palate. Magnificent appetizer, perfect as a starter, where the blueberry adds a fruity touch.
And also
Each month you will receive at least one direct communication from the Artisan you have chosen to support. We want you to discover authentic local products not only in terms of taste but also in terms of knowledge. Personalised recommendations on the proper use and conservation, pairings that will enhance the experience, history, environment, anecdotes of the day to day, etc..
With your adoption, in addition to joining a traditional, sustainable and quality agricultural project, you become part of the GOURE Private Club. You will be the first to know and taste the new products and seasonal products of the Artisans and you will benefit from special offers and promotions.
Finally, you will receive a formal invitation to meet your Artisan in person for the duration of your adoption. This invitation includes a guided tour to get to know the farm, the olive trees and the dehesa in Spain.
Elaborados Ocas Iglesias Adoption
It includes:
Three shipments of acorn goose products.
Formal invitation for two people to meet the Artisan.
Access to the GOURE Private Club
Cost
From: 69,00 € every 4 months
Estimated date of delivery: 29/09/2023
Any questions? Write to us at
[email protected]
and we will be happy to answer any questions you may have.
Farm information Address
Paraje el Pardo, Pol. 2, Parc. 9. 06249 Calzadilla de los Barros Team
3 Farmers and 2 Transformers Farming technique
Extensive poultry farm
How does an adoption work?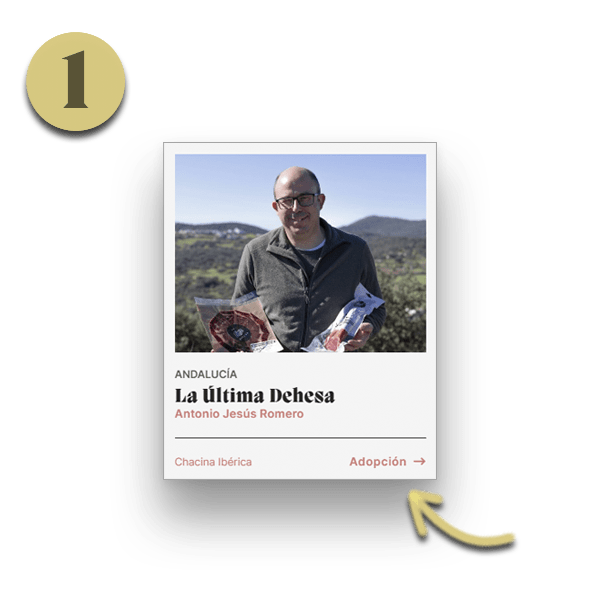 Choose your favorite artisan
Explore the projects and start your adoption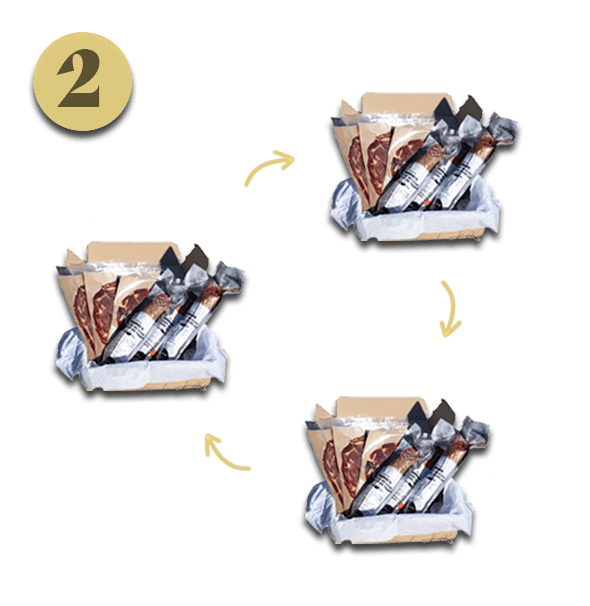 Receive your products every 4 months
Quality local products all year round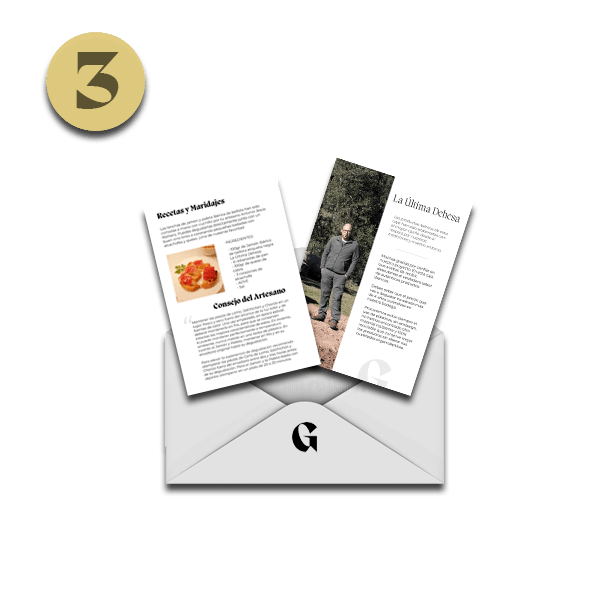 Follow the daily life of your adoption
Discover the challenges of your artisan and receive recipes and advices on your products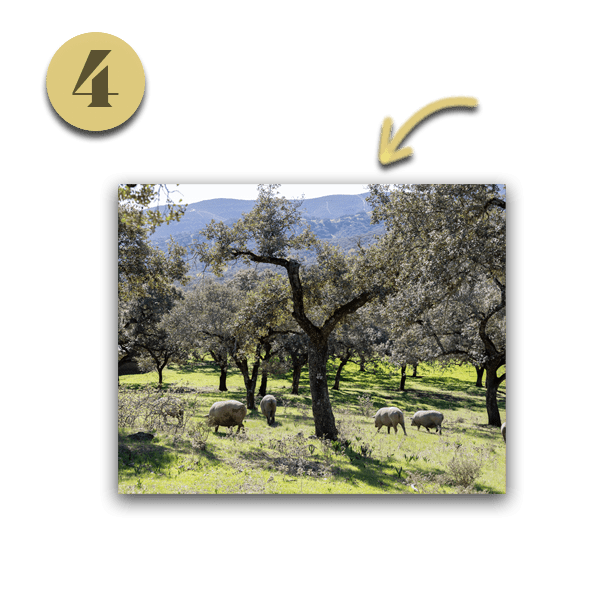 Visit your artisan on his farm
Create a unique relationship with the person you have chosen to support
What does it mean to adopt an artisan?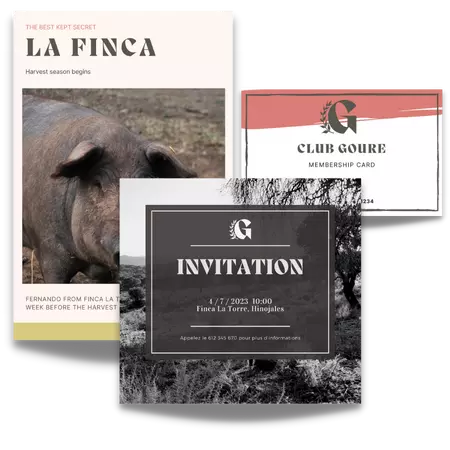 Receive a box with products made personally for you every four months. Know exactly how your food is made thanks to direct communication from the Artisan.
Obtain a double invitation to meet your Artisan in person, his farm and taste the products in his surroundings.
Become part of the Goure Private Club with exclusive access to new artisans and unique promotions.
Discover the concept
What will you receive with your adoption?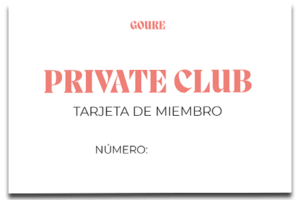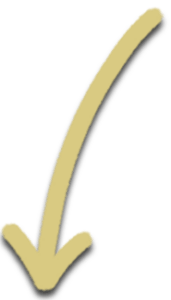 Que recevez-vous avec votre coffret de produits locaux ?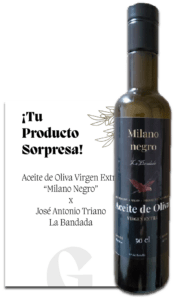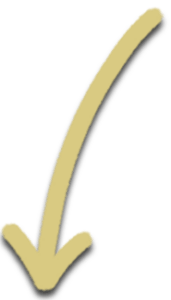 A surprise product from another artisan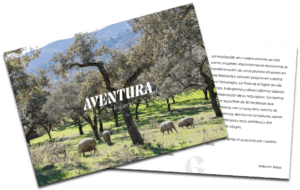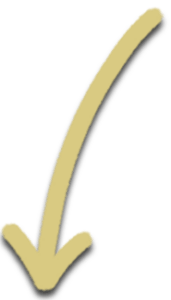 A letter from the artisan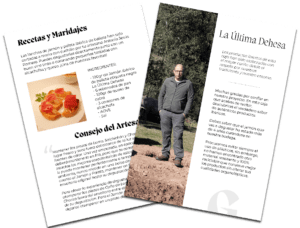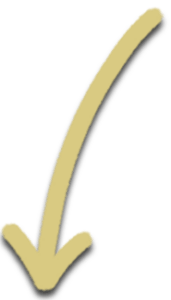 Recipes and tips from the artisan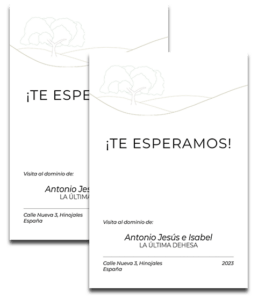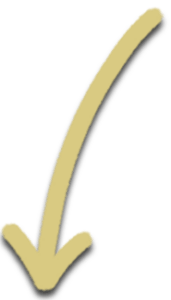 Your invitation to your artisan's farm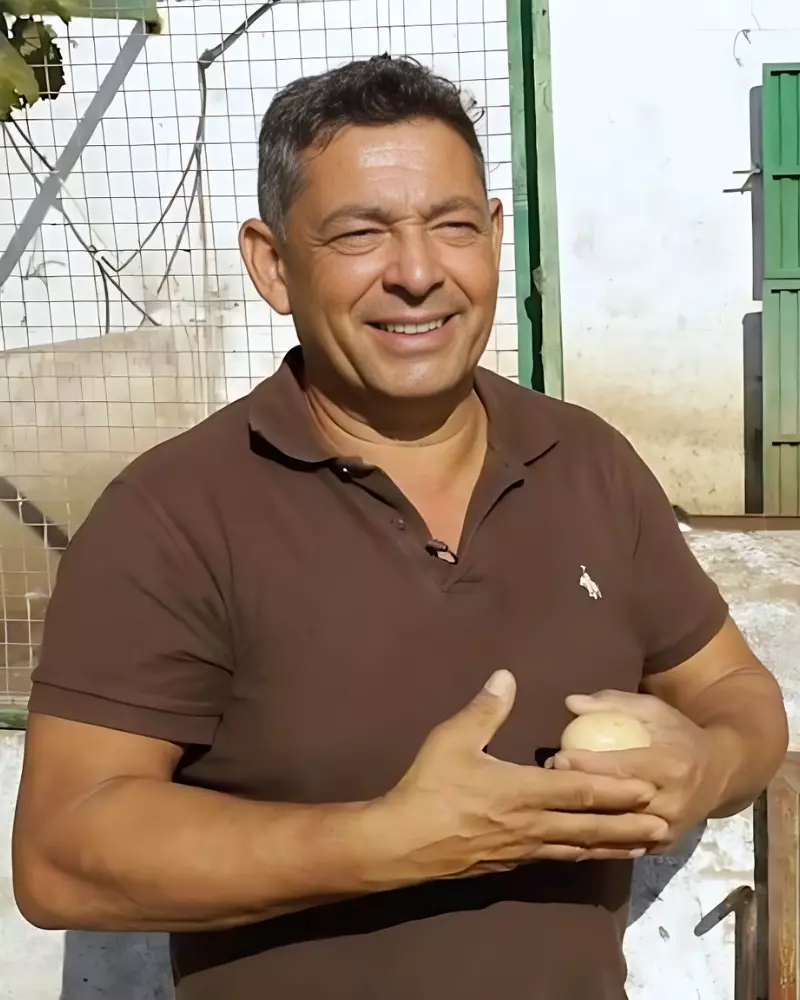 Reconnect with the origins
Know about the Artisan
Coming from a farming family, Pedro Jose has revived this tradition by starting, together with his wife and son, a pioneering initiative in Extremadura, a free-range acorn-fed goose farm.
The path has not been easy and it has taken this family years of experimentation and improvement to adapt the free-range breeding of this animal to an environment where livestock farming is generally limited to pigs, cows and sheep.
With your adoption you are helping Pedro Jose to continue his incredible work, to produce a unique product in the world, goose foie micuit without force-feeding, and to continue expanding the culinary offerings of an environment that has so much to offer.
The benefits of adoption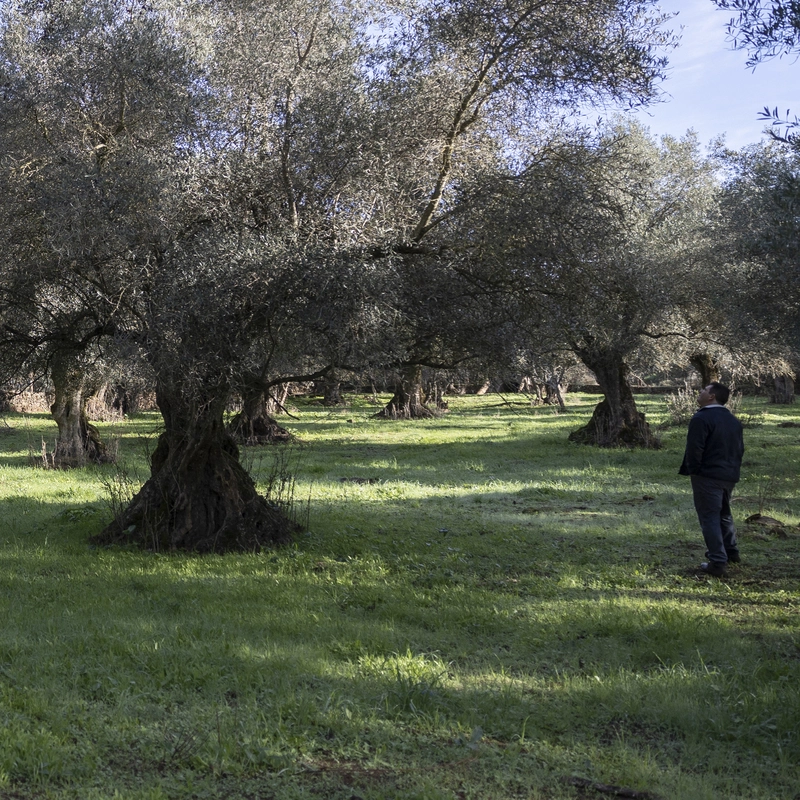 YOU
More flavour for greater pleasure
If local products are tasty, it is because they are made with fresh and high quality ingredients following traditional recipes. For this reason, they retain all their nutritional qualities and their unique flavour.
Share the joy
When you adopt you know the history, the exact origin, the best recipes and the best advice about the products you consume. All you have to do is invite your friends and family over for a delicious soirée.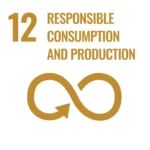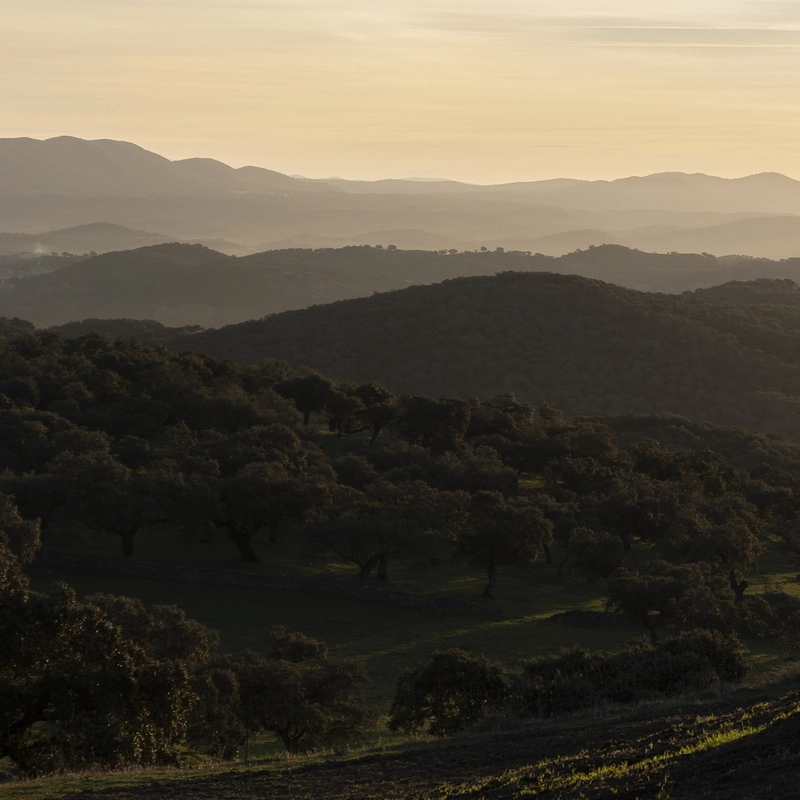 ENVIRONMENT
Reduce food waste
With your adoption, you enable the artisan to better plan his production, thus reducing food waste, excessive storage and blind production.
Take care of our planet
You consume local products made by local artisans who respect the rhythms of nature through their sustainable and regenerative production.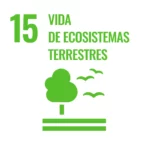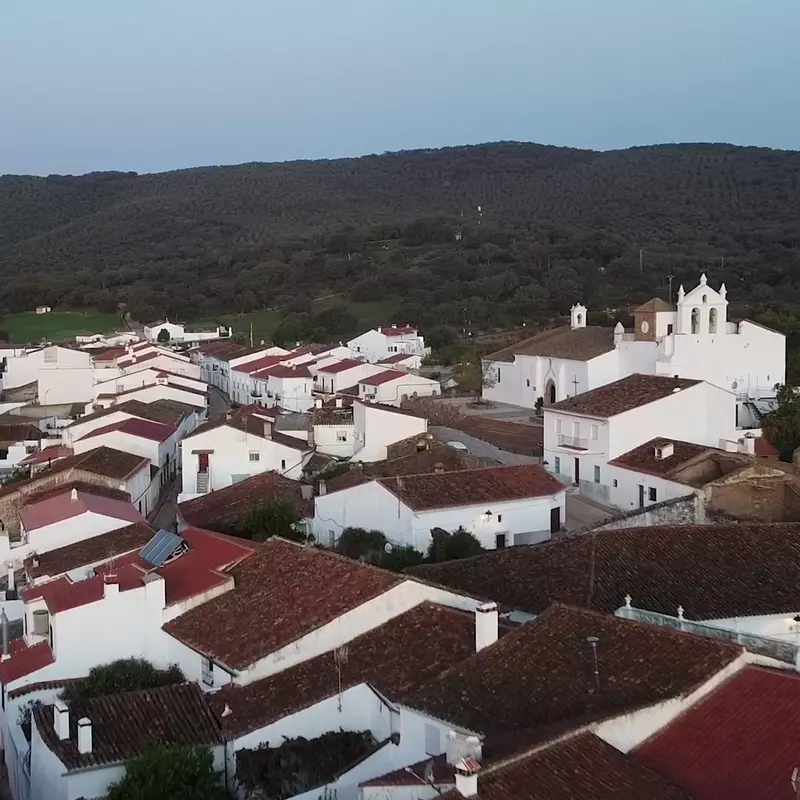 RURAL AREAS
Support artisanal production
Thanks to direct selling without intermediaries, local producers receive a fairer income that allows them to continue their activity without having to adapt to the intensive rhythms of large industrial producers.
Contribute to local development
Your adoption helps local producers to improve conditions and create new employment opportunities in villages, thereby combating rural depopulation.
New local relationships
They trust us
"I've never tasted such a good jamón in my life!"

"Adopting an artisan is an exciting way to discover Spanish cuisine"

"I was able to adopt an Olive Oil producer for 1 year, what a great experience! Great gift idea!"