Adoption
Adoption La Bandada
By José Antonio Triano García
Support José Antonio, Andalusian farmer of centuries-old mountain olive trees, with an adoption and receive your harvest in the form of Organic Extra Virgin Olive Oil every 4 months at your door.
Jose Antonio will inform you monthly by mail about its good use and conservation, the exact origin, history, elaboration methods, etc. You will also have the opportunity to personally meet your Artisan who will take you on a guided tour of his olive grove in Spain.
No ties or extra costs. All logistics costs are included in the price.
What do you adopt?
With your adoption you are supporting a traditional Spanish farmer who has been cultivating centuries-old olive trees in a mountain olive grove under EU Organic Farming regulations since 1999.
The main difference between a mountain olive grove and the rest lies in the conservation of the environment. While the majority of olive groves modify the environment and use extra resources in search of better production, maintenance and harvesting conditions, the mountain olive grove coexists with the pasture contributing to its conservation and development by using only the resources it obtains naturally.
We do not use irrigation systems of any kind, but only make use of rainwater for the development of the olive trees. Likewise, all the maintenance and harvesting work is done by hand. This means that our production is not large but it is of high quality. 
Our small flock of sheep helps us throughout the year to keep the olive grove clean of weeds, nourished thanks to their manure and free of pests. It is undoubtedly the best herbicide and pesticide we know. This traditional practice has always been carried out. This is how we learned it from our elders and this is how we pass it on to our children. 
The olive grove is made up of olive trees of the Moorish variety. Although the productivity of oil production is lower than other olives (Picual, Arbequina, Cornicabra…), the Moorish variety produces one of the highest quality oils thanks to its remarkable organoleptic characteristics (fruity flavour, fluid in the mouth and low bitterness).
The olives are harvested between November and January. The whole family and the different workers that we employ during the season take part in it. Every day we usually harvest between 4,000 and 5,000 kilos of olives which are taken to the mill for extraction on the same day. For us it is essential that the olives that have been harvested from the tree are pressed quickly in the mill so that the fruit retains its optimum ripeness and the oil develops all its organoleptic qualities.
We harvest the olives respecting and protecting the fauna that lives in our olive grove. 
Your adoption allows us to obtain a fair price for our olive oils thanks to the purchase at source from the producer. You are also helping to keep alive the tradition of cultivating centuries-old mountain olive trees using extensive agricultural techniques that protect the environment.
What will you receive?
Every four months we will send you a box with:
1 x Organic Extra Virgin Olive Oil – Avión Roquero. (One 500 ml glass bottle or two 250 ml glass bottles)  
Harvest 2022-2023. Cold extraction. Harvested by hand.
Organic EVOO Avión Roquero is an olive oil of intense green colour with a perfume of fresh grass and mountains. It is mild at first with a balanced bitter and spicy taste due to its high level of polyphenols and antioxidants, ending with an intense sensation of fresh fruit. This oil has not been subjected to filtering processes. With good structure and persistence, it is a flavour enhancer for any food. 
1 x Extra Virgin Olive Oil – Milano Negro. (One 500 ml glass bottle or two 250 ml glass bottles) 
Harvest 2022-2023. Cold extraction. Harvested by hand.
A soft fruity taste, exquisite and fluid in the mouth, the olive oil Milano Negro is slightly sweet, with little bitterness and spiciness. Among the aromas a strong olive perfume stands out with soft hints of flowers, apple and green fruits. Made from olives harvested in the first half of November 2022. Cold extraction. It is full-bodied and has an intense yellow colour that shows the character of a mountain olive tree.
All olive oils come from century-old olive trees grown organically free of pesticides and herbicides in a mountain olive grove.
And also
Every month you will receive at least one direct communication from the Artisan you have chosen to support. We want you to discover authentic local products not only in terms of taste but also in terms of knowledge. Personalised recommendations on the proper use and conservation, pairings that will enhance the experience, history, environment, day-to-day anecdotes, etc.
With your adoption, as well as joining a traditional, sustainable and quality agricultural project, you will become part of the GOURE Private Club. You will be the first to know and taste the new products and seasonal products of the Artisans and you will benefit from special offers and promotions.
Finally, you will receive a formal invitation to meet your Artisan in person during the period of your adoption. This invitation includes a guided tour so that you can get to know the farm, the olive trees and the pasture in Spain.
It includes:
Three shipments of one litre of Extra Virgin and Organic Olive Oil. 
Formal invitation for two people to meet the Artisan
Access to the GOURE Private Club
Cost
From: 46,00 € every 4 months
Estimated date of delivery: 08/12/2023
Any questions? Write to us at
[email protected]
and we will be happy to answer any questions you may have.
Farm information Farming technique
Dry pastured olive grove
How does an adoption work?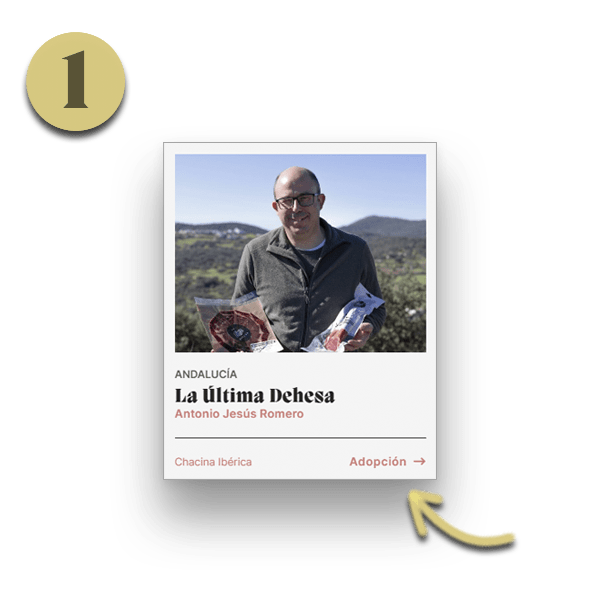 Choose your favorite artisan
Explore the projects and start your adoption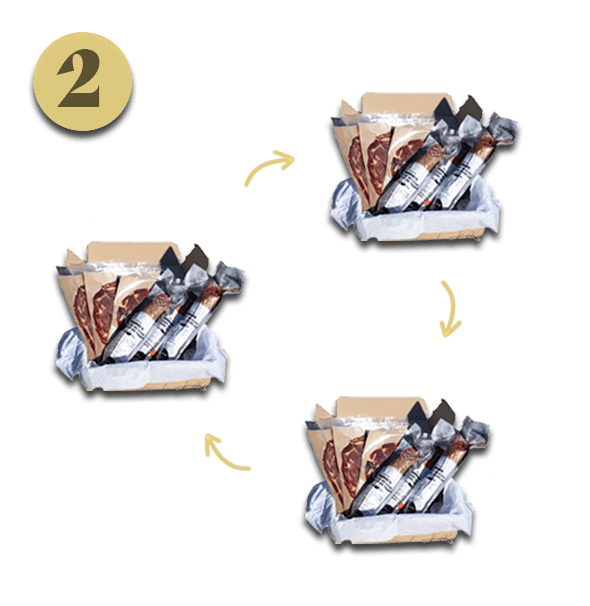 Receive your products every 4 months
Quality local products all year round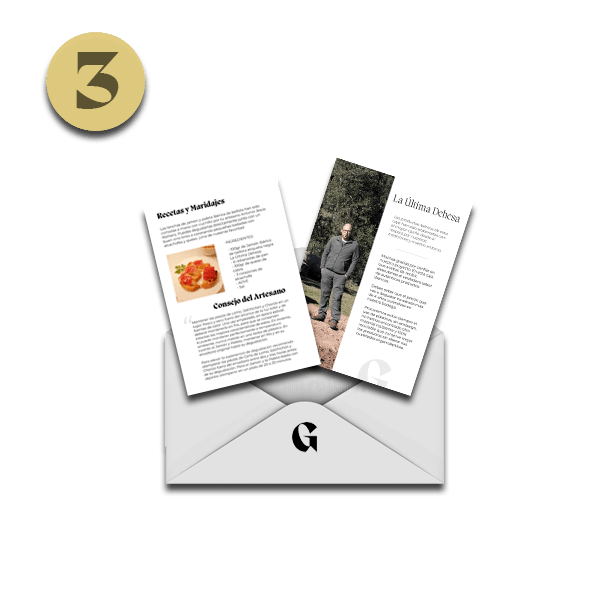 Follow the daily life of your adoption
Discover the challenges of your artisan and receive recipes and advices on your products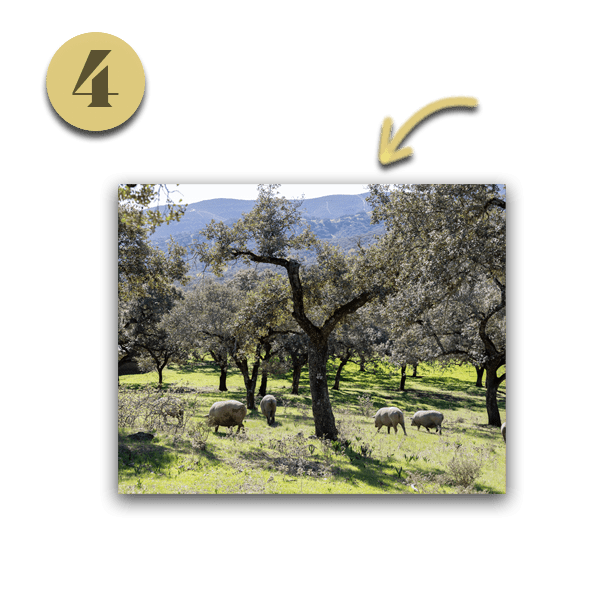 Visit your artisan on his farm
Create a unique relationship with the person you have chosen to support
What does it mean to adopt an artisan?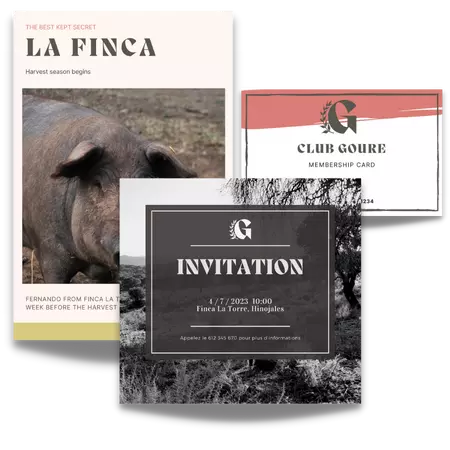 Receive a box with products made personally for you every four months. Know exactly how your food is made thanks to direct communication from the Artisan.
Obtain a double invitation to meet your Artisan in person, his farm and taste the products in his surroundings.
Become part of the Goure Private Club with exclusive access to new artisans and unique promotions.
Discover the concept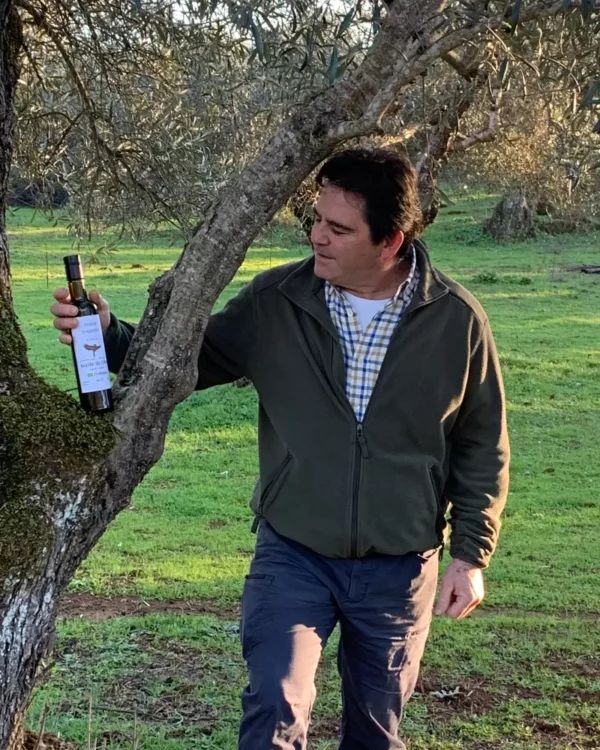 Reconnect with the origins
Know about the Artisan
José Antonio cultivates the same centuries-old mountain olive trees that were cultivated by his parents and before them, his grandparents. And so did many generations before them. 
The road has not been easy. It is never easy to start a business in rural areas. The mountain olive grove needs constant attention and care throughout the year, which limits the time I can invest in marketing and publicising the product.
With your adoption you are helping José Antonio to preserve the tradition of cultivating centuries-old mountain olive trees without having to compete with or adapt to the rhythms of large industrial producers.
The benefits of adoption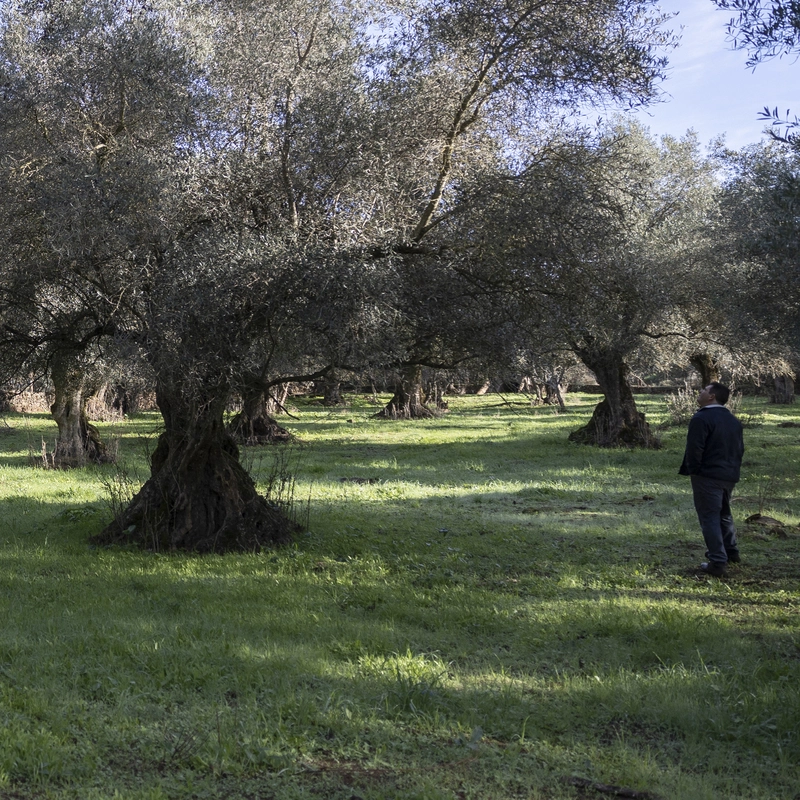 YOU
More flavour for greater pleasure
If local products are tasty, it is because they are made with fresh and high quality ingredients following traditional recipes. For this reason, they retain all their nutritional qualities and their unique flavour.
Share the joy
When you adopt you know the history, the exact origin, the best recipes and the best advice about the products you consume. All you have to do is invite your friends and family over for a delicious soirée.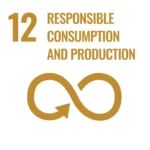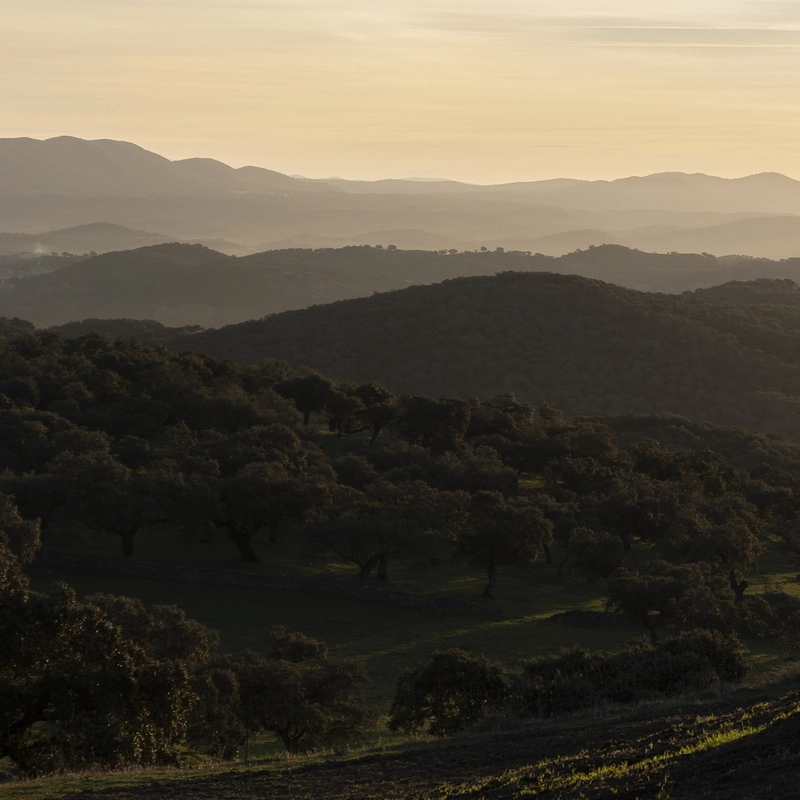 ENVIRONMENT
Reduce food waste
With your adoption, you enable the artisan to better plan his production, thus reducing food waste, excessive storage and blind production.
Take care of our planet
You consume local products made by local artisans who respect the rhythms of nature through their sustainable and regenerative production.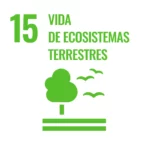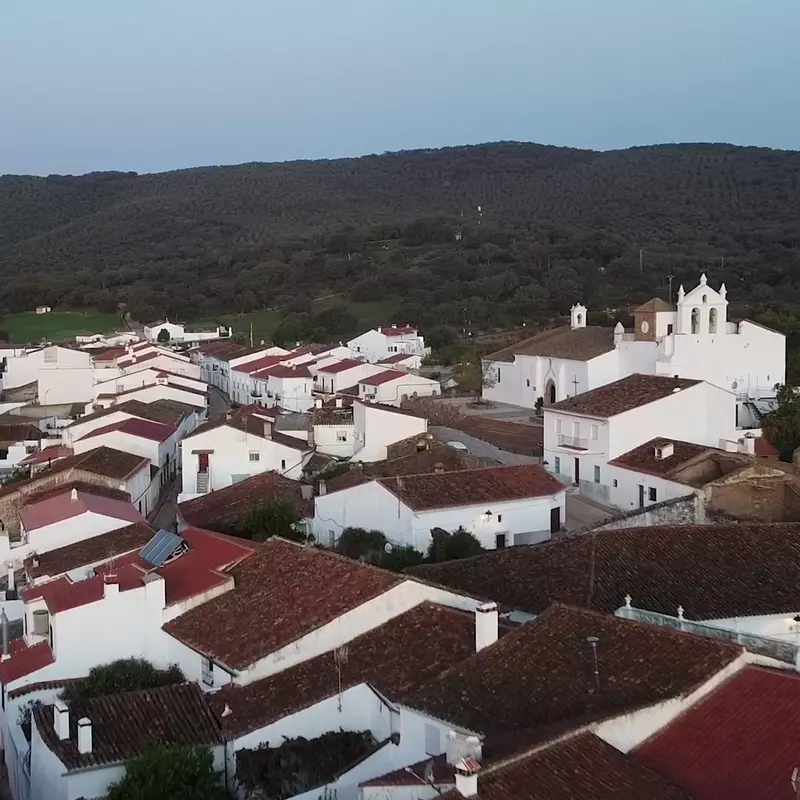 RURAL AREAS
Support artisanal production
Thanks to direct selling without intermediaries, local producers receive a fairer income that allows them to continue their activity without having to adapt to the intensive rhythms of large industrial producers.
Contribute to local development
Your adoption helps local producers to improve conditions and create new employment opportunities in villages, thereby combating rural depopulation.
New local relationships
They trust us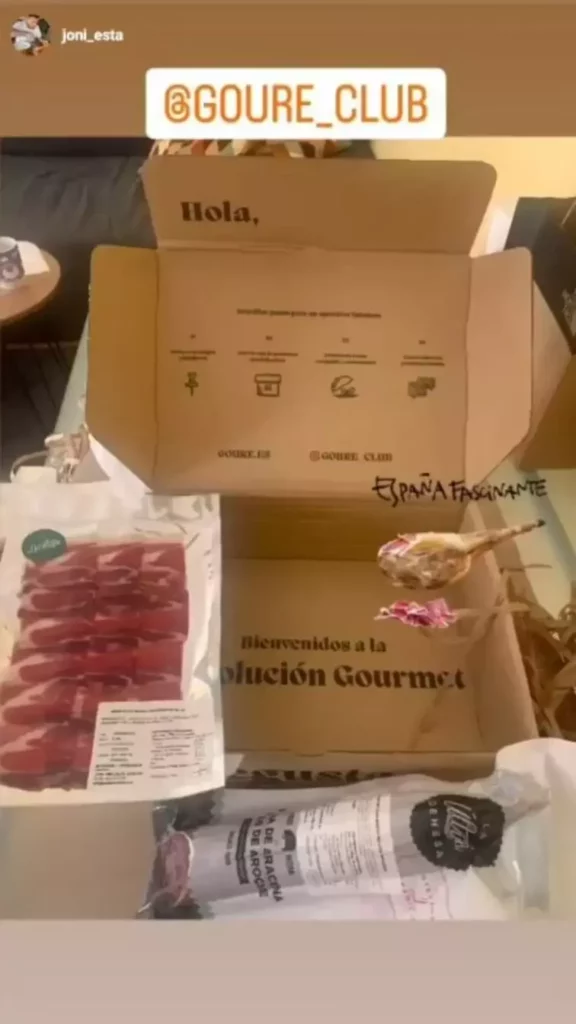 "I've never tasted such a good jamón in my life!"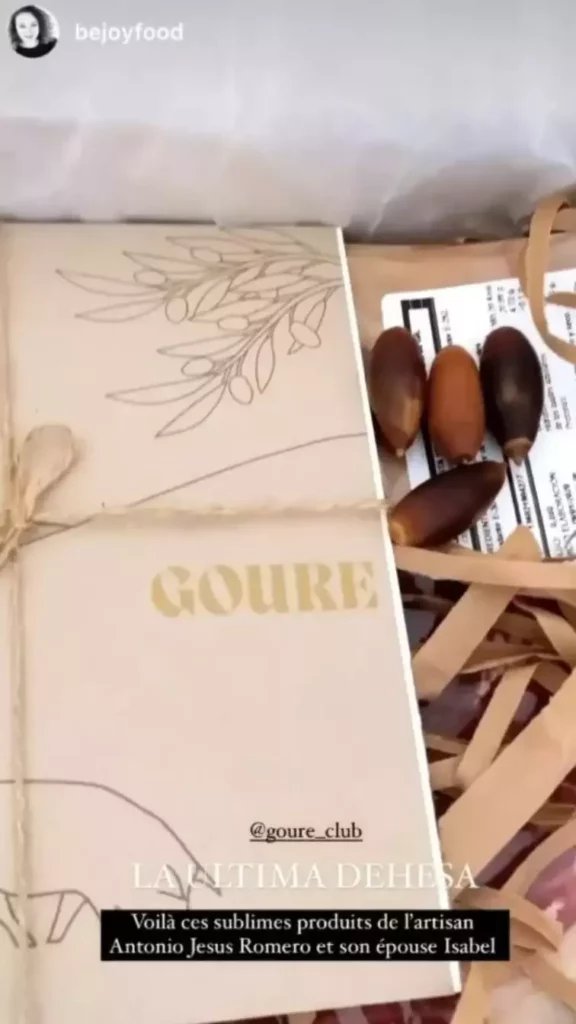 "Adopting an artisan is an exciting way to discover Spanish cuisine"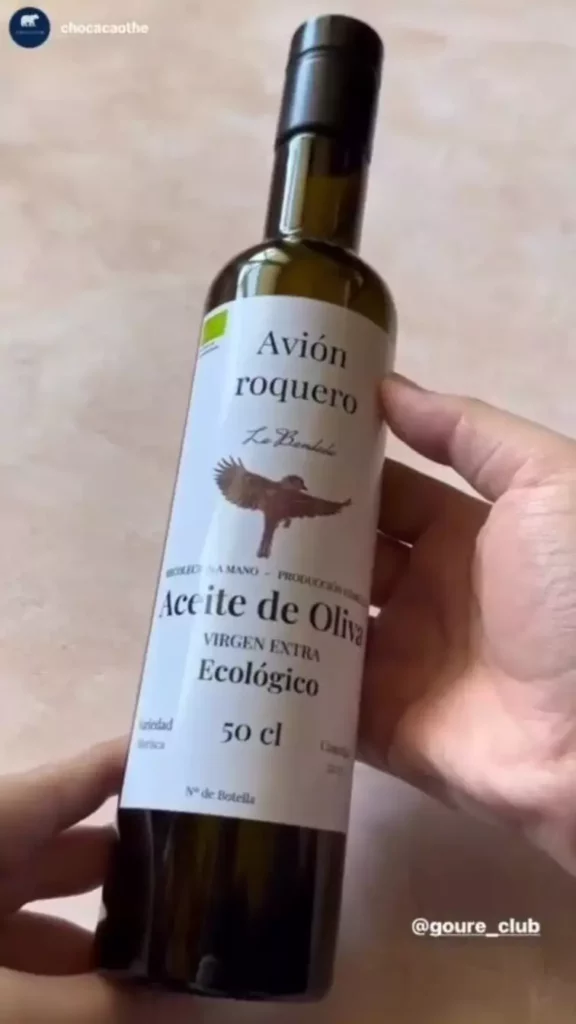 "I was able to adopt an Olive Oil producer for 1 year, what a great experience! Great gift idea!"